Workshop "Samba-3"
Special Linux and KDE Tutorials at
2004 KDE Community World Summit
(in Ludwigsburg/Germany, Region of Stuttgart, 21st to 29th of August)
Samba-3 by Example
Instructor: John H. Terpstra (Samba Team)
Tutorial Language: English
Tutorial Day: Monday, 23rd of August 2004
Tutorial Timing: 9:00 h - 17:00 h
---
Registration only available via our online web form.
---
This tutorial will step through the entire process of deploying a Samba based MS Windows network. Delegates will work through the book "Samba-3 by Example", the base text for this full-day tutorial. In the course of the day you will learn the basics of simple as well as advanced Samba network deployments. These include:
An anonymous read-only file server;
An anonymous read-write file server;
A secure medium sized office network;
A large office network.
As the day unfolds you will learn how to
configure a Samba Domain Controller;
add Domain Member Servers;
add UNIX/Linux Domain Clients;
use the Windows user account credetials for Unix/Linux system login.
The day will end with a review of performance optimization techniques.
This tutorial is suited for the Windows network administrator who has a moderate knowledge of UNIX/Linux.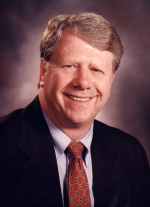 About the instructor:
John H. Terpstra is one of the original members of the Samba Team. He has a long experience as a Senior Consultant deploying large scale Samba installations all around the globe. His knowledge about Samba and Windows networking is outstanding. His intimate familiarity with customer problems, his humour and his style of teaching make the training not only very valuable but als fun to attend. -- In recent years John has authored and co-authored several books and major publications. He is overviewing the official Samba documentation work and acts as an editor for the official Samba-3 HOWTO collection.
Books:
The Official Samba-3 HOWTO And Reference Guide (Prentice Hall, ISBN 0131453556)
Samba-3 By Example (Prentice Hall, ISBN 0131472216)
---
Send suggestions and questions please to KDE Conference 2004 Team. Registrations accepted only via the Online Form.