Workshop "OpenLDAP"
Special Linux and KDE Tutorials at
2004 KDE Community World Summit
(in Ludwigsburg/Germany, Region of Stuttgart, 21st to 29th of August)
OpenLDAP by Example
Instructor: John H. Terpstra (Samba Team)
Tutorial Language: English
Tutorial Day: Tuesday, 24th of August 2004
Tutorial Timing: 9:00 h - 17:00 h

---
Registration only available via our online web form.
---
Many network administrators are implementing OpenLDAP based directories for a variety of purposes and find the concepts a little more difficult to implement than expected. This tutorial will help them to come up to speed with OpenLDAP in a very short time.
LDAP directories are increasingly being used to host DNS databases, telephone directories, User account databases for UNIX/Linux system access control as well as for Samba.
This tutorial will walk through examples of how OpenLDAP may help your company to grow and to become more efficient. Each example is discussed in detail. Each will include a live implementation and demonstration. It will punctuate the day with a working configuration for the fully implemented solutions discussed.
The tutorial is based on the new book, "OpenLDAP by Example". Like the book, it approaches the challenges of OpenLDAP implementation with real-world case studies. It tempers each configuration with a fully implemented, working example.
The core of focus will be centered around how to deploy OpenLDAP with Samba-3. The tutorial covers OpenLDAP directory design, implementation and management.
Attending this fast paced tutorial will help you to deal with complexities and will enable you to find the answers you need for todays' demanding network environments.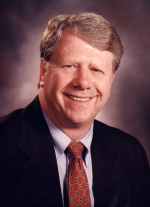 About the instructor:
John H. Terpstra is one of the original members of the Samba Team. He has a long experience as a Senior Consultant deploying large scale Samba installations all around the globe. His knowledge about Samba and Windows networking is outstanding. His intimate familiarity with customer problems, his humour and his style of teaching make the training not only very valuable but als fun to attend. -- In recent years John has authored and co-authored several books and major publications. He is overviewing the official Samba documentation work and acts as an editor for the official Samba-3 HOWTO collection.
Books:
The Official Samba-3 HOWTO And Reference Guide (Prentice Hall, ISBN 0131453556)
Samba-3 By Example (Prentice Hall, ISBN 0131472216)
---
Send suggestions and questions please to KDE Conference 2004 Team. Registrations accepted only via the Online Form.