Performance Optimization - Simulation and Real Measurement
KDE Contributor and Developer Conference
2004 KDE Community World Summit
Speaker: Josef Weidendorfer
Language: English
Talk is scheduled for: Saturday, 21st of August 2004, 11:00 - 12:00
---
Check the Schedule for an overview of all talks during this conference.
---
I want to propose a talk with online demonstration on Performance Optimization, targeted at KDE core and app developers:
Topics include:
Performance Simulation with Valgrind/Calltree (how to get fast to the results you want)
Real Measurement with OProfile (systemwide with Hardware performance counters)
Usecases (When is Simulation not enough?, How to interprete hardware performance counters?)
Visualization and Comparison of Simulation with Real Measurement
Future Directions for KCachegrind (Proposal for modularization, ...)
About Josef Weidendorfer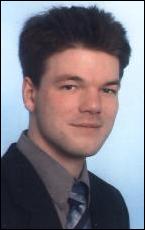 A biography has not yet been provided.
---
Suggestions and inquiries direct please to KDE aKademy Team.